Raices Taller 222 Art Gallery & Workshop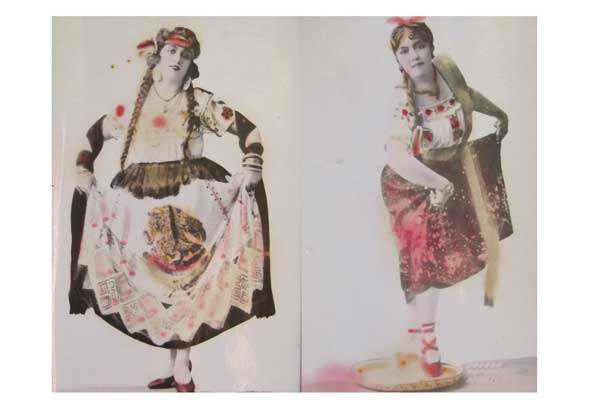 8th Annual Exhibition
Mujeres, Mujeres, Mujeres
(Women, Women, Women)
April 21 through June 2, 2012
When Congresswoman Carolyn Maloney D-NY asked "Where are the Women?", she could have very well been talking about women in art. Women have always been present and active in art, but history diminishes their role and often totally excludes them. Our annual exhibition of art by women, Mujeres, Mujeres, Mujeres, now in its 8th year, is our commitment to giving women artists a voice. Each year Mujeres, Mujeres, Mujeres brings together an exciting collection of painting, sculpture, photography and mixed media work by local, national and international women artists whose work ranges from traditional to cutting edge contemporary. Mujeres, Mujeres, Mujeres brings together women artists that are daring both inwardly and outwardly - artists who continue to make art with the knowledge that art made by women has been largely ignored throughout much of cultural history.
Opening Reception
Saturday April 21, 2012
6:00 - 9:00 pm
Raices Taller 222 Art Gallery & Workshop
218 E. 6th Street
(1/2 block east of 6th St. & 6th Ave.)
Tucson, AZ 85705
(520) 881-5335

Regular Gallery Hours: Friday & Saturday 1-5 pm and by appointment

Visit us online at: http: //www.raicestaller222.webs.com
Contact us at: This e-mail address is being protected from spambots. You need JavaScript enabled to view it. 


This exhibition is sponsored in part by Picánte Designs, Claudia Arévalo Law Firm, Sofia Gomez, David Tineo & Pancho Medina. Operational support comes from your generous donations, Tucson Pima Arts Council, our Associate Members, Community Volunteers and our Member Artists....Gracias!


Raices Taller 222 Art Gallery & Workshop is Tucson's only Latino based nonprofit cooperative contemporary art gallery located in Tucson's Historic Warehouse District